4 Myths about Ratings and Reviews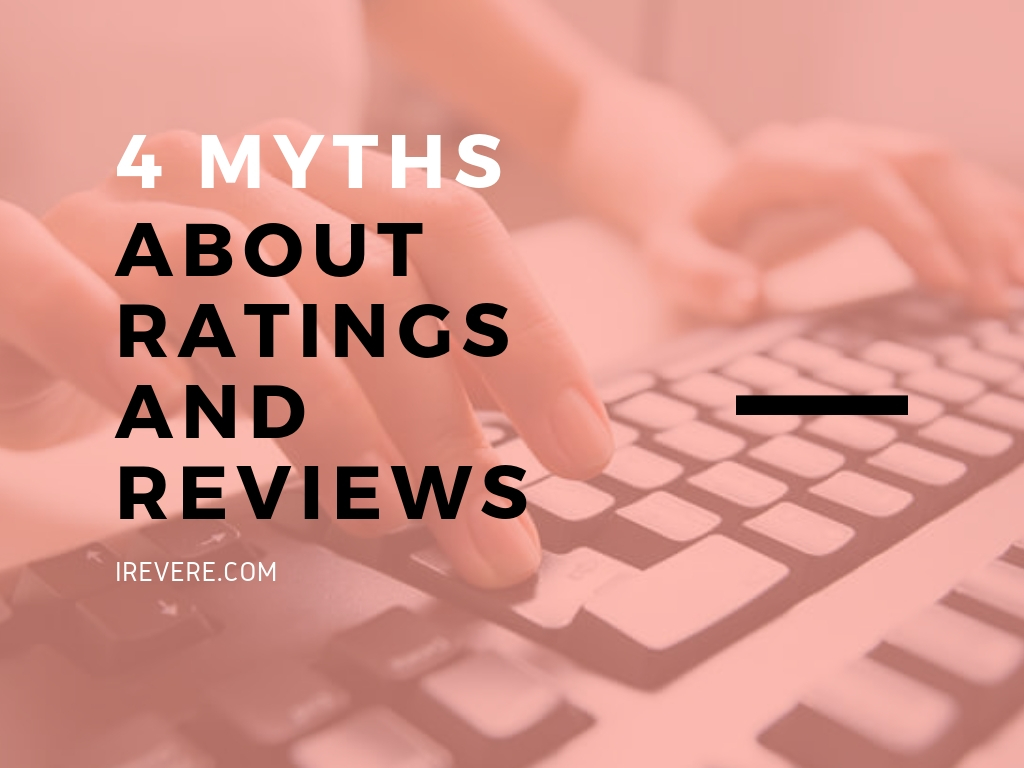 Negative reviews hurt your business. False! Actually, if handled correctly, negative reviews can benefit your business. First, negative reviews provide legitimacy to the other user-generated content on your site and let customers know that it's not just your cousin reviewing all your products. Negative reviews also give you the opportunity to demonstrate excellent customer service. Respond to the complaint and explain how you will resolve the issue, then follow up with the consumer. This allows other customers to see that you care about your customers and can help build long-term brand loyalty. Check out our blog for more information on why you need negative reviews.
Reviews are nice to have, but they don't impact conversions. Again, untrue. Actually, research has shown that having product reviews on your site can increase conversions by up to 178%. That's huge! And with a platform like Revere, incorporating ratings and reviews on your site is simple and cost-effective. The installation can take as little as 45 minutes, and your site can start to make use of user-generated content.
No one reads reviews. Really false! 92% of customers read reviews when shopping online, and 84% of customers trust reviews more than a personal recommendation from family or friends. Your customers are not only looking for reviews on your site, but they are also expecting to find them. Inform their purchasing decisions and help them shop smarter.
Reviews are hard to get. They don't have to be! Many retailers will say that the reason they do not implement reviews on their site is because no one reviews their products. Reviews are simple to get, if you strategize to get them. First, ASK your customers for them. You won't receive reviews if you don't ask for them. Sending a post-purchase email is a simple way to engage your customers and remind them to leave a review. Additionally, offering an incentive like additional loyalty points or a coupon is another way to earn more reviews. Ultimately, customers will not leave a review unless they feel they have something to say or if they receive some sort of incentive in return. Knowing this will give you the advantage in planning your review solicitation strategy.
For more content like this, follow us on Facebook!