5 Things Every Customer Expects from your eCommerce Site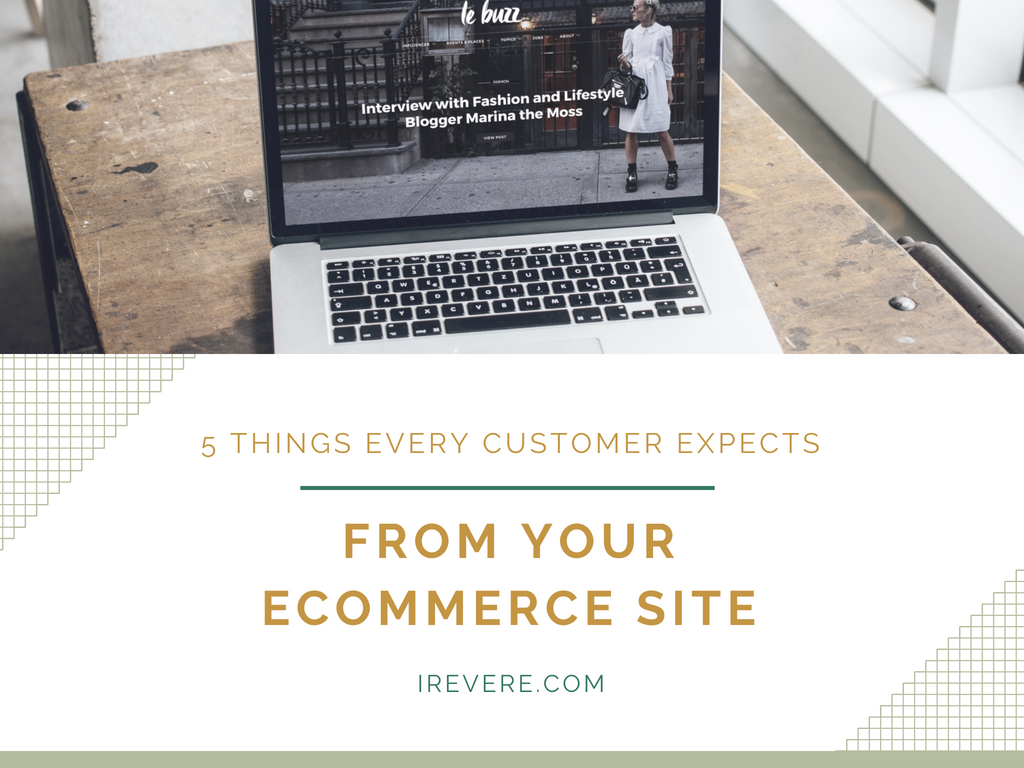 Customer experience is a main driver of modern retail strategy. As technology evolves and the eCommerce space continues to change, customers expect better experiences in less time. The following features are aspects that all customers expect on your eCommerce site.
Ratings and Reviews– Having ratings and reviews on your site is non-negotiable. 92% of customers read reviews when shopping online. Reviews are loaded with natural long-tail keywords and provide fresh content to boost your SEO. An added bonus with reviews is that some platforms, like Revere, allow for user-uploaded images. When customers can see how an item looks and feels in real life, they're more likely to purchase.
Question and Answer– A Q&A section on your product detail pages allows customers to ask questions about a product and receive an answer from the brand or from other consumers who have purchased that same item. This gives customers increased confidence to purchase, and can take some of the load off your customer service team.
Simple, easy to find return policy– Returns happen. In fact, at least 30% of items purchased online are returned. Research shows that 58% of consumers want a hassle-free 'no questions asked' returns policy, and 92% will buy from the same store again if the returns process is easy. Make your return policy easy to read and easy to find. 67% of shoppers will read a brand's return policy before making a purchase online, so making this information readily available will improve the customer experience that much more.
Intuitive Site Search– Site search is a critical feature on any website. Customers often come to a site with a specific question or product in mind, and they want to find that as quickly as possible. Follow these tips for an optimized site search.
Live Chat with Customer Service– 51% of consumers believe that a business needs to be available 24/7. Customers want instant answers when they engage with a brand online, and no one wants to wait in a queue. Consider incorporating live chat on your site to better engage and provide a quality customer experience.
Give your customers what they want and incorporate these 5 features into your site to drive growth.
For more posts like this, follow us on Facebook!