How Retailers Can Reach Gen Z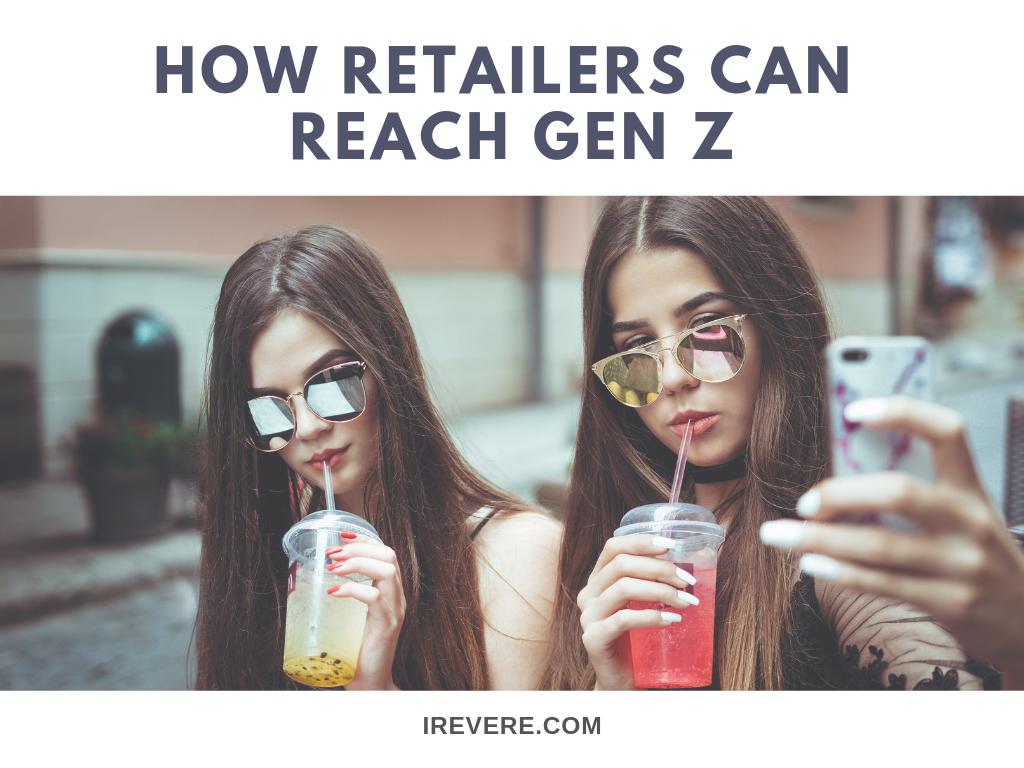 Just when retailers thought they had a handle on targeting "the Millennial market", a new generation of consumers has arrived. Gen Z is increasing steadily in size and buying power–by 2020, it's estimated they will make up one-third of the US population. Born between 1995 and 2015, the newest generation to be named has much higher expectations and less patience when it comes to their retail customer experience. Gen Z is also on track to be the largest generation of consumers, currently representing up to $143 B in spending power.
So just how do retailers target this group of shoppers without ostracizing their Millennial peers?
Master omnichannel CX. 98% of Gen Zers make their purchases in brick-and-mortar stores. Additionally, 56% of Gen Zers want a fun in-store experience to keep them entertained while shopping. But the majority of this digitally influenced generation also prefers to shop online when it's convenient. Marrying the online and in-store experience is not only valuable for the consumer, but it's also vital for brands to adapt to the new generation of commerce. Omnichannel involves seamlessly connecting every touchpoint along the customer journey, allowing customers to shop when, where, and how they want to. Check out our article for more insights into achieving true omnichannel commerce.
Plug in and engage. Gen Z grew up with all the latest technologies, and they are used to having the answer to any question at their fingertips. This type of access has empowered this generation to make informed purchasing decisions, and it makes a brand's online presence that much more critical. Retailers should be actively engaging with these consumers on social media, as well as on their own websites. Reply to questions (if your product pages don't have Q&A yet, they need to), respond to reviews (both positive and negative), and re-share your customers' content. Highlight positive reviews, shout out your biggest fans' social media posts, and feature customer content whenever you can. Not only does this give your site more social proof, but it also boosts brand loyalty.
Offer practical loyalty perks. Perhaps it is because they have seen the crushing debt that previous generations accrued, but Gen Z is shaping up to be a more financially-minded generation. Research shows 65% of Gen Zers want to get their money's worth when shopping–discounts, coupons, and rewards programs help this frugal generation feel good about their purchases. Give your loyalty program a boost with these tips from our partners at Clutch.
Ask for feedback. Including ratings and reviews on your site with a platform like Revere is a quick and simple way to earn valuable data directly from your customers. According to a study by the NRF, when Gen Zers share opinions they provide twice as more positive feedback than complaints. This feedback can help reaffirm strategies that are working online and provide content for you to share on social media. But while positive reviews are always great for conversions, negative reviews can actually be even more valuable.
Tighten up your supply chain. When it comes to their shopping experience, Gen Zers have higher expectations and less patience than previous generations. They've grown up in an era where free shipping in 1-3 days is expected from all retailers. According to the NRF, 66% of Gen Zers want very few products to ever be out of stock. Catch issues in your supply chain early by implementing ratings and reviews and Q&A with Revere. Often negative reviews or customer questions on product pages can highlight issues with your supply chain. With Revere, you can automatically escalate any UGC with certain trigger words (i.e. "defective", "injury", or "lawsuit") directly to your customer service team and help quell any potential issues. But you can also mark words like "out of stock" or "back in stock" to catch any product inventory issues.
Retailers can capitalize on the rise of this younger generation of consumers by updating their CX and engaging them where they are. Bring the brand experience to them, and the conversions will follow.
For more content like this, follow Revere on Twitter, Facebook, and Instagram!