Managing Customer Experience During the Holidays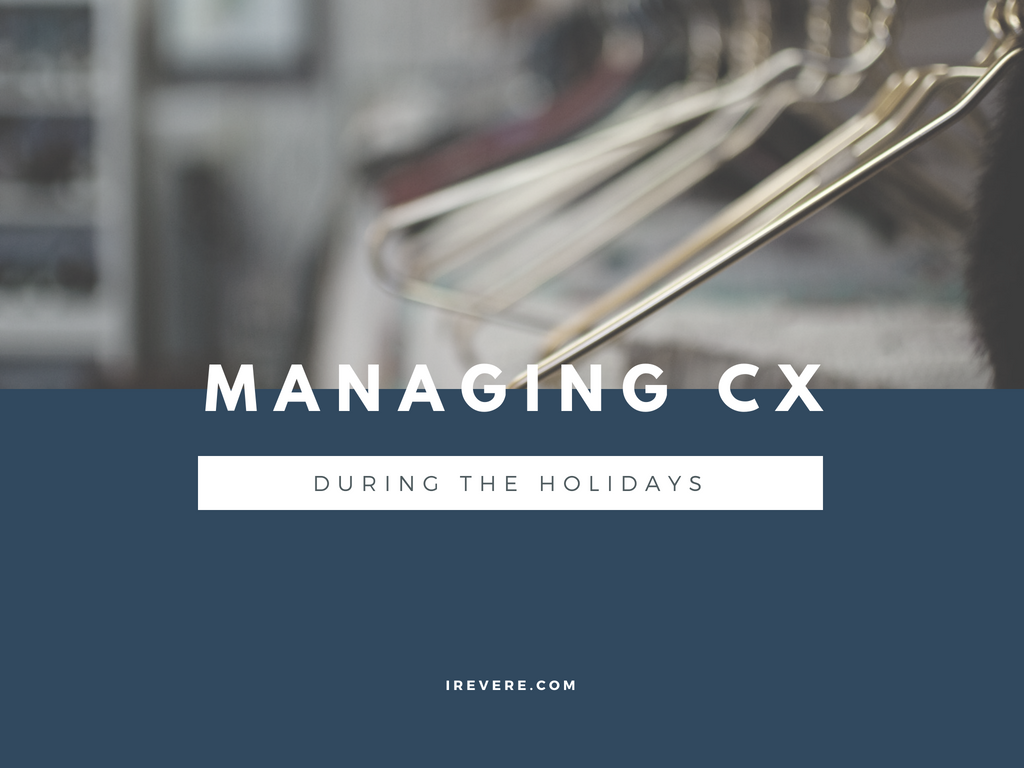 They say, for retailers, the holiday season begins in July. It takes about 5 months for brick and mortar and eCommerce businesses alike to prepare for the influx of orders from the holiday sales and gifting season. According to the National Retail Federation, more than 174 million Americans shopped in stores and online in 2017, from Thanksgiving Day through Cyber Monday. But how is your customer experience affected by the holidays? And how can you keep the holiday rush from affecting the quality of your customer experience?
Optimize your site for mobile. This doesn't 

apply to just

 the holidays. According to Forrester, smartphones will be used in over one-third of total US retail sales in 2018. For customers looking to avoid the crowds at malls and brick and mortar stores, mobile shopping is extremely appealing.
Leverage 

user-generated content.

 UGC

 is a powerful tool in connecting brands and consumers. Consumers 

appreciate the opportunity

 to picture items in their own lives before purchasing, whether through user-uploaded photos or product reviews. There are plenty of ways to utilize UGC during the holidays. A social media campaign with a dedicated hashtag or post-purchase emails requesting reviews (your customers are already in a giving mood!) provide additional customer touchpoints to get great content and connect with consumers.
Boost your loyalty program. Help your customers feel valued during the holiday season by sending 

little gifts

 through email or even snail mail. A coupon, a thank you note for leaving a review, or a holiday 

card are great ways

 to connect with consumers and give them something in return for their loyalty. Additionally, 

reward

 shopping during the holiday season with bonus loyalty points. Extra deals for loyalty program members can be a great way to boost engagement and loyalty.
Implement BOPIS. Buy online pick up in store is a more recent feature that many eCommerce sites offer. The added convenience for customers makes it a worthwhile addition to your site, not to mention the advantage in inventory fulfillment and faster delivery times. Getting products to customers faster is especially crucial during the holidays when orders are time-sensitive.
The months leading up to the holiday season are an important time for retailers to optimize their sites and prepare for increased web traffic at the end of the year. Don't miss out on this opportunity to improve your customer experience.
For more content like this, follow us on Facebook!