4 Easy Ways to Get Customers to Review Your Product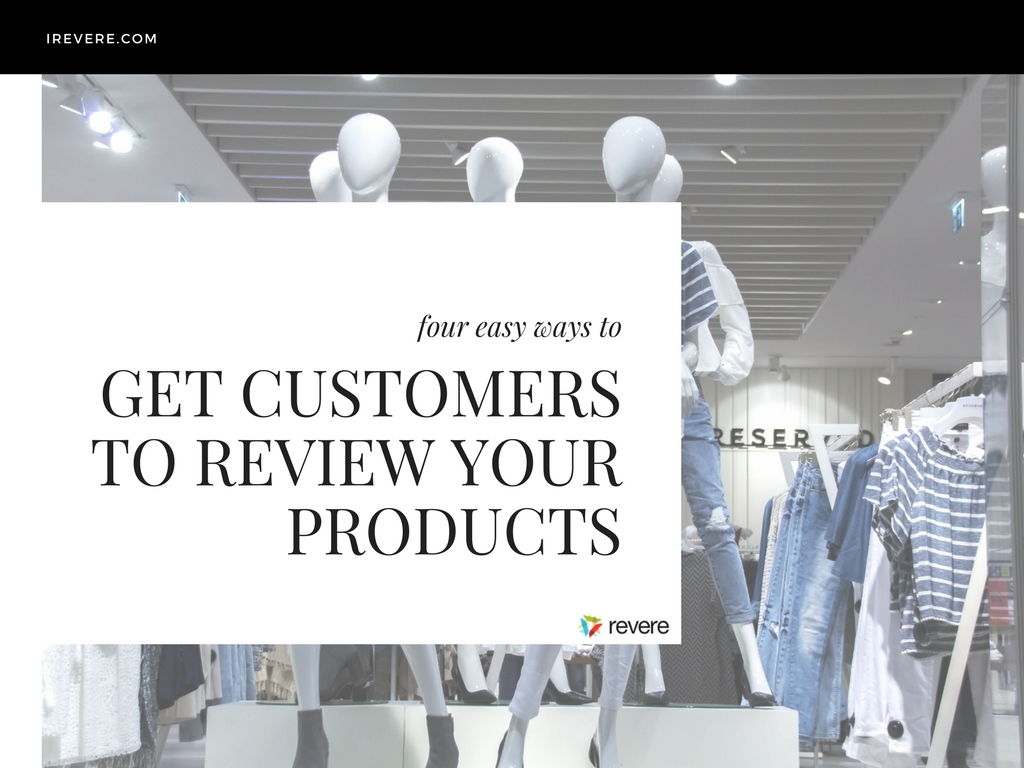 Product reviews are critical for online businesses. Customers expect to see product reviews, so it is essential that they be a natural part of your website. Often, implementing and collecting product reviews end up at the bottom of company's sales strategy. Companies struggle to see the ROI for product reviews because they don't view it as a direct driver of revenue.
In reality, reviews are one of the easiest ways to help your business grow. Customers trust other customers. 92% of customers read online reviews before making a purchase, and reviews produce an average of 18% uplift in sales. Start collecting more reviews by following these four, easy strategies.
JUST ASK: Whether it's a good or bad review customers want to see a real customer's experience. By asking one of your customers for a review right after they receive your product, it will exponentially increase your chances of receiving feedback. Every customer has an opinion; just ask for it.
Make it user friendly: Customers are willing to give their opinion; they just don't want to do so if it's a complicated process. By giving your customers a user-friendly way to share their thoughts, your company will see an increase in responses. A mobile friendly interface to submit reviews is a great way to generate a response while your customers are on the go. Giving your customer the ability to review your product from their handheld device gives them the control to respond whenever and wherever they want.
 Provide an incentive: Customers love a good discount. Incentivize your customers to submit a product review with a coupon to come back and shop on your website. It's a win win for both sides; your customers are rewarded for sharing their thoughts, and you'll increase your review count and capture another sale.
Always say thank you: A thank you can go a long way, especially in an online business. Not having the opportunity for a face to face interaction takes away from the personal experience a company can provide to their customers. Sending an email or simply replying to review goes a long way to new or loyal customers.
The customer decision making process can be long and complicated, but reviews elevate brand credibility and help a customer make an informed purchase decision. Your customers are willing to share their feedback and opinions if you make it easy, rewarding, and a positive experience.