How to Earn Better User-Generated Content this Holiday Season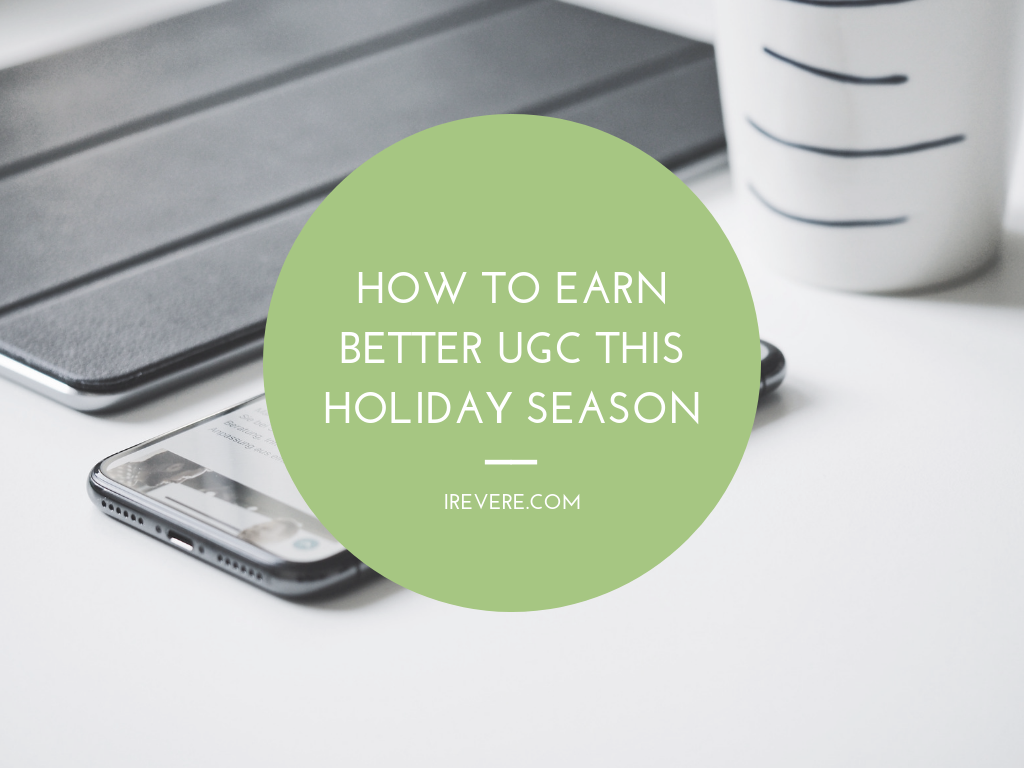 With the holidays fast-approaching, now is the time for retailers to boost their marketing strategy and engage consumers. And part of this strategy should include user-generated content. According to TurnTo Networks, 90% of shoppers say that UGC on the Internet influences their decisions to make a purchase. UGC builds social proof and brand loyalty, and can play a key role in conversions on your eCommerce site. Read on for three tips to earn better UGC this holiday season:
Help customers envision your product in their lives. Whether this is through creating shoppable posts on Instagram, or featuring reviews with user-uploaded images on your product detail pages, there are several ways to bring your products to life. According to Vendasta, 88% of online shoppers incorporate reviews into their purchase decision. If your site doesn't have reviews, you're missing out on a huge opportunity to engage consumers. With Revere's easy-to-use interface, customers can seamlessly upload product reviews and include photos of the product to inform other customers' purchase decisions. If you're wondering how to get more of these reviews in the first place, we've also written a few blog posts on earning reviews and crafting the perfect post-purchase email.
Use a dedicated hashtag for holiday promotions. All retailers are running sales during the holiday season, whether it's for Black Friday, Cyber Monday, or even New Year's. Help your customers sift through all the social media buzz by using a branded hashtag for each individual campaign that you run. This will allow customers who may already be purchasing your products to tag you appropriately, and it will help your consumers separate your everyday content from holiday-specific posts about sales or promotions.
Partner with influencers. Influencer marketing has become an increasingly controversial subject in recent years, but there is no doubt that influencers have earned their name for a reason. Consumers engage with influencers' content, and that content does affect 

their

 buying behavior. 94% of marketers who have used influencer marketing believe it to be an effective tactic. Don't just pay for sponsored posts. Reach out to micro-influencers (small social media pages with 10k to 500k followers) who have posted about your product or a similar product in the past, and ask if they are willing to create a holiday post in exchange for a free product. This is a great way to get more UGC at a low cost. Some engaging post ideas include holiday gift guides, an honest product review, or a tutorial featuring a product from your brand. What's more–if you do not pay influencers for posts, they are more likely to provide honest reviews, which, even when negative, can add authenticity and social proof to your brand.
The holidays are the perfect time to amp up your marketing strategy–don't forget to utilize UGC for a merrier holiday season!
Is your eCommerce site optimized for the holidays? Schedule an appointment to learn how Revere can increase conversions and drive sales for your site this holiday season.
For more content like this, follow Revere on Twitter and Facebook!