How to Handle Negative Reviews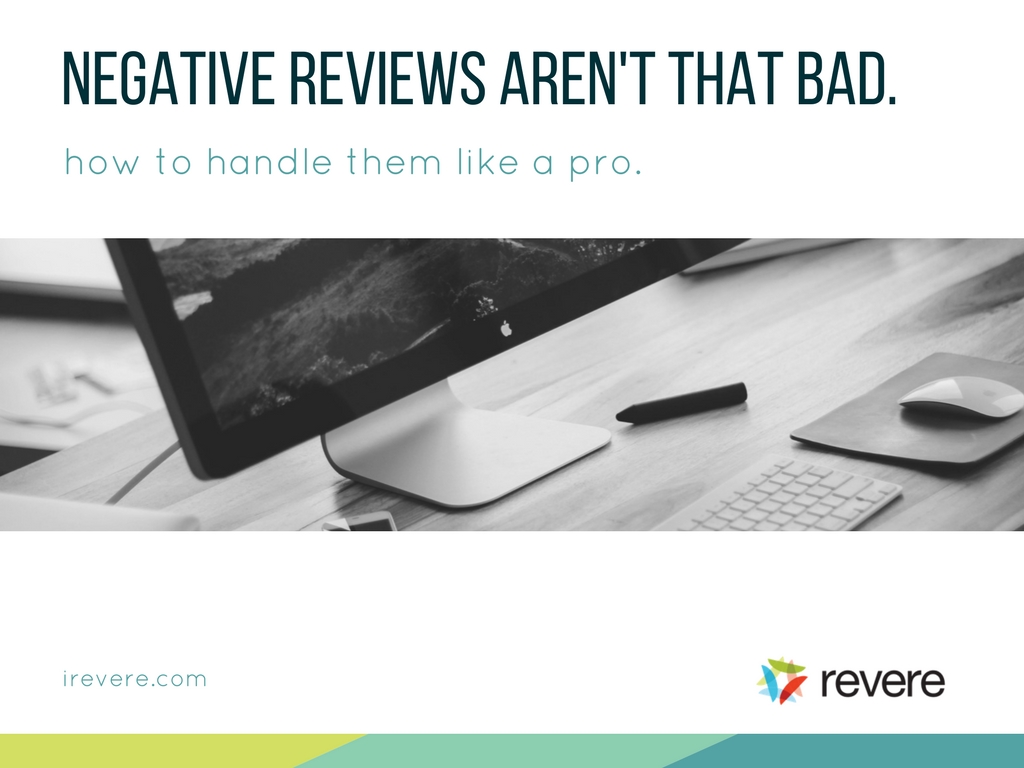 A negative review can be a tough pill to swallow. It's never easy to hear feedback that's critical or unflattering. As a business, you always want your products and services to be seen in the most favorable light, so when someone says something that's negative, a natural reaction is to go into defense mode. However, bad reviews do not equal a bad business. In fact, negative reviews can actually be good for your business. If and when you get a negative review, use these strategies to turn the situation into a positive experience for your customer:
Respond Quickly
Customers want to be heard—especially when their expectations have not been met. Respond to your customers as quickly as possible with details on the action that you're going to take to remedy their situation.
Be Polite
Maybe your customer is having a bad day or maybe there are mismatched expectations. Whatever, the case may be, always be polite when responding to a negative review. No matter how many times expletives are thrown around or how many times the customer writes "disappointed" in a one paragraph review, always respond with politeness and empathy.
Embrace That You're not Perfect
Negative reviews make good reviews look better. Brands with all five-star reviews look inauthentic. Having a healthy mix of review scores add to your brand credibility. Do not hide negative reviews. Customers want to see both the good and the bad.
Learn From Negative Reviews
Reduce the number of negative reviews by addressing the core issues. The issue could be something as simple as tweaking the way a product is displayed on your website to be more clear. Your customers will be impressed that you are taking the time to learn and do better.
Follow Up
Check in with your customers, and make sure they are satisfied with the resolution to their issue. The customer will be happy that you took the time to not only understand them but to fix the experience. You will successfully turn something negative into a positive, which is what will be remembered.
Always keep in mind, negative reviews are not that bad. They are fairly easy to address and can actually help your business. If you always keep your customer first, you'll succeed in combatting negative reviews.