The Gift of Giving Reviews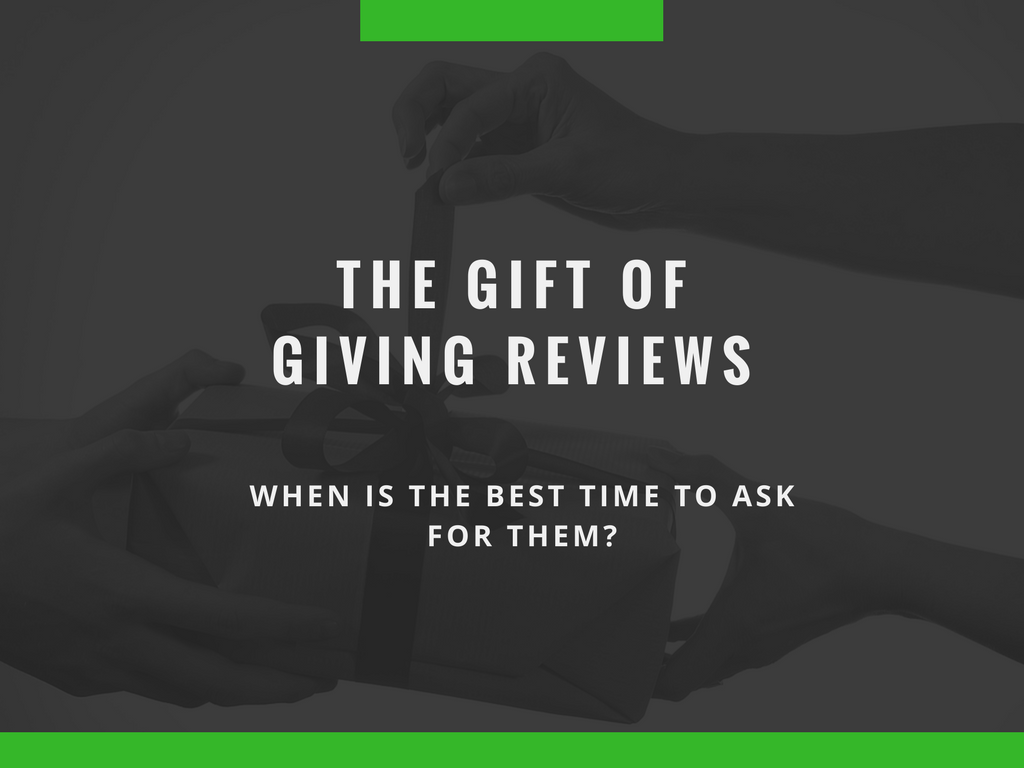 Asking your customers for reviews can be tricky. How should I ask? What details should I ask for? Many factors play into this process, but there is one component that is most important.
Timing.
To put your company in the best position for positive feedback, ask for a review when your customer is feeling upbeat, content, and happy with their purchase.
Below are four different times to ask for a review and help your product receive the positive accolades that it deserves.
When the Customer Receives the Product
You've waited the 3-7 business days for your order to process and ship. You've refreshed the shipment tracking link hourly to see if anything has been delivered. Finally, your order arrives, and you open your package to find a personalized note from the brand. Asking for a review with a beautiful note in the packaging can go a long way towards receiving a positive review. Including a personal touch to capture your customer's attention will make them feel valued, and more likely to leave a glowing review.
During Social Media Campaigns
Through Twitter, Facebook, and Instagram customers are given the ability to interact with brands quicker than ever. By creating a social media campaign, your business can ask customers to upload pictures and comments to review your products. This strategy will make it easy for customers to share their thoughts on your products right where they are in a fun and interactive way. Bonus: Offer an incentive for giving a review like a coupon code, or turn it into a contest with a grand prize!
Around Customer Milestones
Loyal customers are the best people to ask for positive feedback. As a customer becomes a repeat buyer of your brand, they are more willing to give a positive review so others can share in their experience. Asking for a review when a customer spends a certain amount or has a certain amount of lifetime orders are great milestones to look out for to receive the best reviews.
On Special Days of the Year
Christmas, Thanksgiving, Easter are all times of giving, so ask your customers to GIVE your product a review! When that time of the year comes around just ask, and you shall receive.
Timing is everything when it comes to asking for reviews, and most companies are wary of getting negative feedback from their customers. By taking into consideration these different times to ask for reviews, you and your business are on the right track to more positive reviews on your products.