2018 Customer Experience Lessons Learned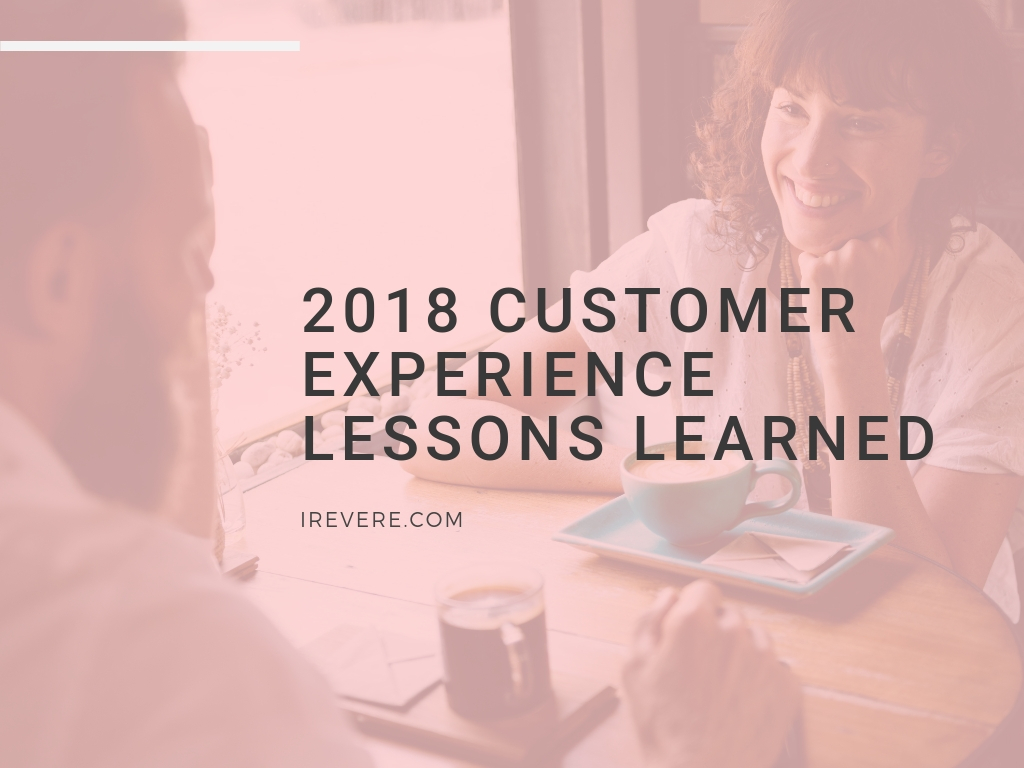 2018 was without a doubt the Year of the Customer Experience. From advances in AI and AR to the implementation of voice search and increased focus on mobile commerce, retailers are doing everything they can to deliver a positive brand experience to their customers. So what were some of the greatest lessons learned in 2018 when it comes to CX? And how can retailers use these insights to guide strategy in the new year?
AR

 can shorten the path to purchase.

Augmented reality has been a massive benefit to retailers looking to increase consumer confidence when making purchases. By creating apps that allow customers to interact with products or envision them in their own lives, retailers are able to bridge a gap in the path to purchase, ultimately helping to increase sales and decrease returns. Retailers like Wayfair, Gap, and Sephora led the way in AR this year, but many more are expected to jump on the AR bandwagon in 2019.
Customer feedback informs successful CX strategy.
Brands have increased consumer confidence through implementing user-generated content on their eCommerce sites. Research shows that 70% of companies that deliver an exceptional customer experience use customer feedback. Product ratings and reviews with Revere are a low-cost source of valuable customer feedback that also help guide other consumers' purchasing decisions. And according to a study done by McKinsey, word of mouth (here meaning consumer-to-consumer communication with no economic incentives) is the primary factor between 20-50% of purchasing decisions. Retailers that incorporate reviews on their sites see an increase in conversions and AOV and a decrease in returns, which is particularly important post-holiday when returns season is hitting its peak. What's more, positive reviews can increase trust in brands. This increases Customer Lifetime Value and builds long-term loyalty that continues to drive growth over time.
Retail CX needs to be human.
"The future of retail CX is human," said Denise Lee Yohn in an article for Forbes. According to PwC, 75% of customers report that, as technology becomes more pervasive, they want more human interaction–not less. Retail technology continues to advance at breakneck speeds, and customer preferences are changing equally as fast. And while consumers enjoy the benefits of AI-driven shopping experiences, they have shown that they still value brands with strong values, a commitment to customer service, and who place an emphasis on human connection. In fact, a study done by Cohn & Wolfe found that 87% of consumers felt it was important for brands to act with integrity at all times–valued above even innovation and product uniqueness. CX is about people, and people ultimately spend their money with brands that they believe in.
Consumers demand hyper-personalization.
CX analytics will continue to become more valuable to retailers, as customers demand hyper-personalization in their shopping experience. The more data retailers have, the better they are able to improve their CX across channels–by recommending products, displaying targeted ads for products consumers want, and even helping to create a seamless multi-channel shopping experience. With AI-driven Reporting Intelligence through Revere, brands can better understand consumer behavior and spend their time and resources more strategically in the new year. Consumers want to feel like their favorite brands know and understand them, and analytics will continue to be a major driving force towards this goal.
Industry trends in 2018 reinforced the importance of prioritizing the customer experience, and retailers that put their customers first will win in the new year.
For more content like this, follow Revere on Twitter and Facebook, and Instagram!