How to Leverage Holiday Shopping to Build Brand Loyalty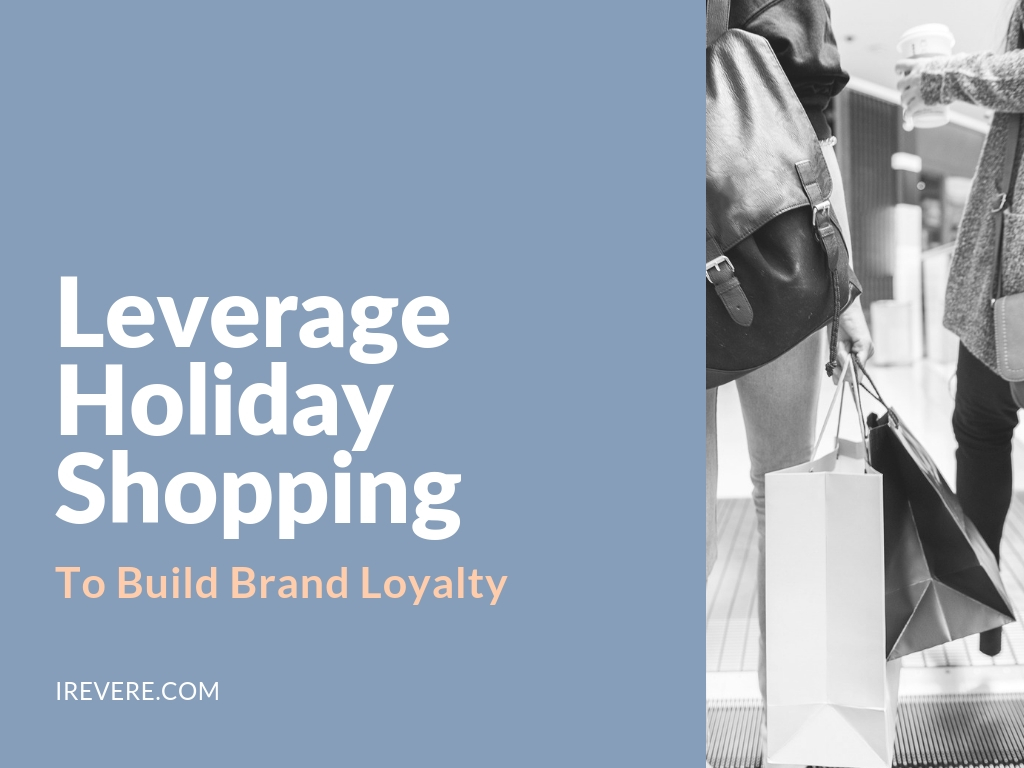 Holiday shopping is at a record-breaking high this year, with Cyber Monday alone raking in nearly $8B in sales. For retailers, this is the most hectic time of year, but it's also an opportunity to increase sales and build customer loyalty that lasts well into 2019. Here's how to make the most of holiday traffic on your eCommerce site:
Call on your most loyal customers.
The best way to earn valuable user-generated content in the form of positive product reviews is to engage your most loyal customers. Request reviews from customers who are enrolled in your loyalty program, or who have made more than one purchase in the months leading up to the holidays. These customers are the most likely to provide positive feedback on your site, encouraging purchases from customers who may be visiting your site for the first time during the holidays.
Don't neglect the 'Treat Yo Self' crowd.
You may be asking, "How do I earn reviews during the holidays if most customers are buying products to give away as presents?"
Actually, you may be surprised to learn that most of the holiday shoppers flooding your site are not just buying presents for friends and family. According to a Deloitte holiday survey, 78% of people surveyed said they plan on shopping for themselves during the holiday season, with the majority of people also choosing to shop online. These consumers plan to spend the most on food and liquor, clothes, and shoes for themselves. Your customers are not only looking for great gifts, but they are likely treating themselves to some new items as well. Take advantage of this increase in online orders and request reviews from your customers. Chances are, they are keeping some of the items they ordered for themselves and will be able to provide feedback.
Make use of PPE's.
Post-purchase emails (PPE's) are also a great way to stay in front of customers after the initial transaction is complete. From order confirmation emails to review solicitation emails, each follow-up is an additional touchpoint for consumers to interact with your brand. A good rule of thumb is to send a review solicitation email 1-2 weeks after the customer receives the item. This allows enough time to use it and form an opinion. With Revere, you can schedule these to send automatically at the time you specify, so if you sell products that require more time for users to test adequately, adjust your email schedule accordingly. With Revere, you control every aspect of the reviews process from our easy-to-use dashboard.
Treat each PPE as an extension of your marketing strategy–provide the pertinent information for the consumer, but also include links to your social media, blog, or additional content like a short video to keep consumers engaged. By offering more value to consumers beyond order confirmations, you increase the likelihood of repeat purchases and increase customer lifetime value.
Interested in implementing reviews on your eCommerce site? Revere takes only 45 minutes to implement, and we can get you started today.
For more content like this, follow Revere on Twitter and Facebook!