3 Customer Acquisition Strategies to Grow Your eCommerce Business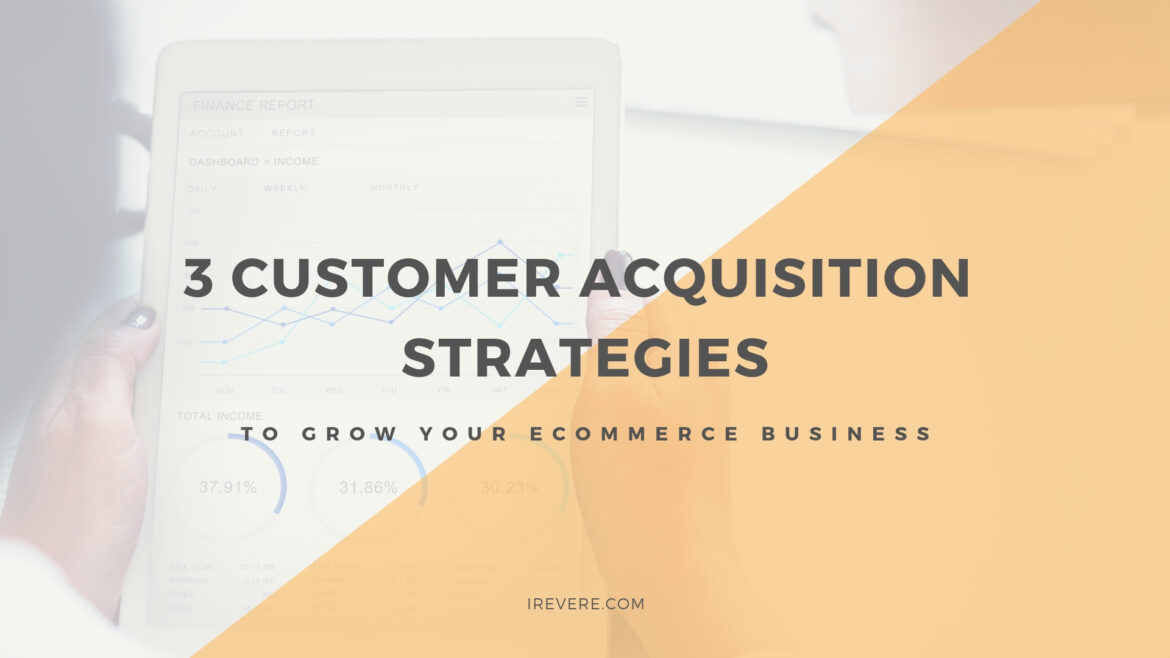 In a saturated online marketplace, it can be a challenge to continually attract new customers. And while it is crucial to focus the majority of your efforts on customer retention (if you're unsure why, check out the Pareto Principle), customer acquisition is still important for a healthy business. Here are 3 strategies to help grow your eCommerce customer acquisition.
Build Engagement
79% of customers want to see that a brand cares before making a purchase. Connect with your consumers by knowing your company values and sharing them frequently. Be open with customers about the corporate social responsibility initiatives your business takes part in, and look for ways that your values align with those of potential customers. Using social media is a great way to build engagement with potential customers. Follow your prospects on social, and share your customers' content on your own pages. Share engaging content on holidays, promotional days, and throughout the week to stay at the forefront of prospects' feeds and top of mind.
Choose Your Channels Wisely 
Not all channels are created equally, especially when it comes to eCommerce customer acquisition. Depending on your product, some channels may be more suitable to help you grow. For example, clothing and makeup brands often find success selling on social media platforms like Pinterest, Facebook, and Instagram, while brands that sell shoes or car accessories may be better suited for marketplaces like Amazon. Once you've done the research to determine where customers are already seeking out your products, get to work optimizing the channels that are likely to convert. Utilize their native advertising platforms, and optimize your product pages with keywords and thorough product descriptions.
Educate Consumers 
Let potential customers know why your product is the best choice. Most customers do their own research on a product online before making a purchase. Make their job easier by providing ample product information online— provide multiple images of different angles on your product detail pages, incorporate Q&A on your site to let customers answer each other's questions, include a clear link to your return policy and a FAQ page, and consider implementing a chatbot on your site to answer customer questions. Another great way to provide social proof is to incorporate ratings and reviews on your site. 92% of customers read reviews when shopping online, and reviews can enhance SEO, improve conversions, and drive value to your bottom line.
For a demo of the Revere Ratings and Reviews platform, built by eCommerce experts and designed to optimize your online business, schedule an appointment. For more content on reviews, UGC, and CX, follow Revere on Twitter and Facebook, and Instagram!