Why You Need Negative Reviews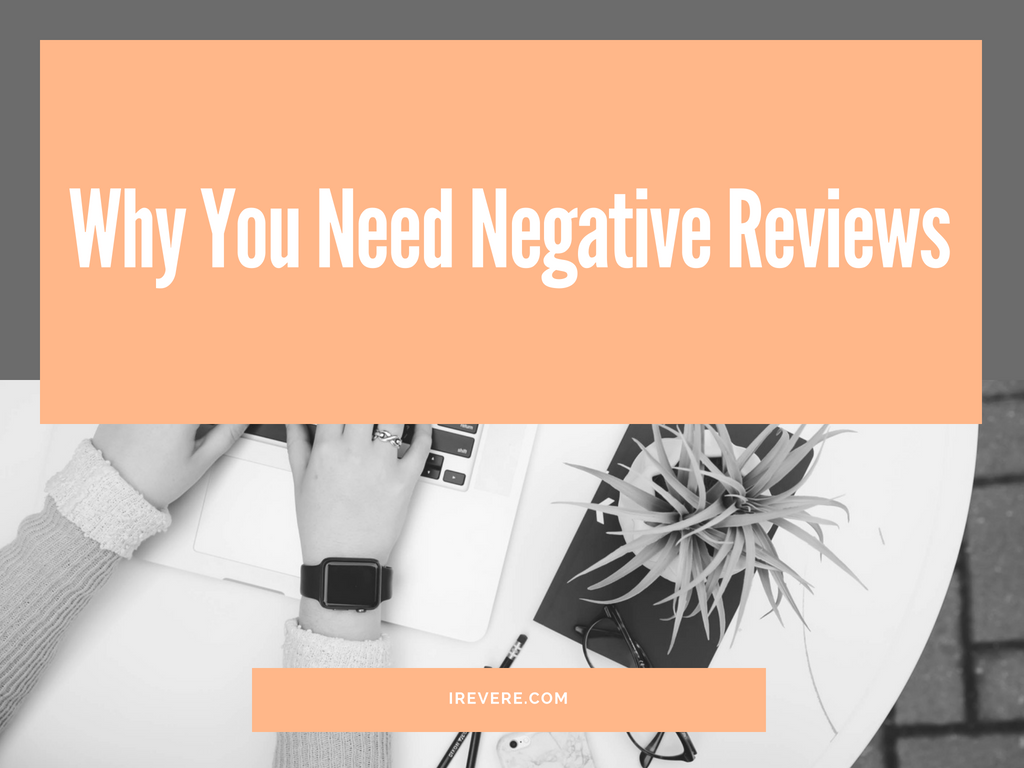 We've written before about how to handle negative reviews effectively. But did you know that negative reviews can actually be a positive thing, and even necessary for a profitable business? Here's 4 reasons why your business needs negative reviews:
They can build trust and brand loyalty. According to Vendasta, 30% of consumers assume online reviews are fake if there are no negative reviews. Those two- and three-star ratings add legitimacy to your glowing five-star reviews, and if customers perceive your brand as authentic, 

they'll 

be more likely to make repeat purchases in the future. Just make sure you don't have overwhelmingly negative reviews, because that could signal a larger problem.
It's an opportunity to show excellent customer service. How you respond to negative reviews demonstrates how you treat your customers. If you respond to each negative review by following up with the customer, offering to make it right by issuing a refund or sending them a coupon towards their next purchase, and genuinely looking into ways you can improve your business in the future

, c

ustomers will notice.
Negative reviews can increase conversions. When consumers shop online, there are a lot of variables to consider. They can't try on the item before purchasing, so they don't know how the fit, color, or material will be in real life. Negative reviews help consumers see the worst-case scenario with items purchased online before they buy. If they can deal with the possibility of that worst case, they will be far more likely to make an informed purchasing decision.
They identify areas for improvement. Negative reviews provide useful feedback for your team on a variety of different issues. Sometimes customers will point to issues in your supply chain (item showed up damaged or late), or issues with your product selection (sizes and colors offered), or even issues with your tech (maybe someone was unable to check out with an item and decided to leave a review). Whatever the case may be, reviews highlight what your most vocal customers feel about your products, and they help you identify new opportunities to serve and delight your customers.
No one enjoys receiving negative reviews, but they are a reality in the digital world. Make the most of your negative reviews and garner all the information you can from them to improve your products and processes.
For more content like this, follow us on Facebook!